Books by Donna Jackson Nakazawa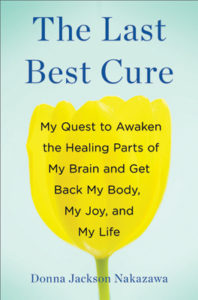 The Last Best Cure
My Quest to Awaken the Healing Parts of My Brain and Get Back My Body, My Joy, and My Life
Having suffered for over a decade from a range of chronic autoimmune disorders, one day Donna Jackson Nakazawa found herself lying on the floor to recover from climbing the stairs. That's when it hit her: she had learned to manage her symptoms well enough, but she had lost her joy.
Pre-order Now:
Hardcover: Amazon.com | Barnes & Noble.com | IndieBound.com
eBook: AmazonKindle | BN Nook | ibookstore
---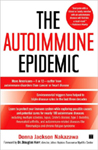 The Autoimmune Epidemic
Bodies Gone Haywire in a World out of Balance and the Cutting Edge Science that Promises Hope
Published by Touchstone/Simon and Schuster / paperback
February 2009
Multiple sclerosis, lupus, Type 1 diabetes, rheumatoid arthritis, and nearly a hundred other chronic autoimmune illnesses are part of this devastating epidemic, in which the human body, acting on misread signals, literally begins to destroy itself. Alarmingly, the occurrence of many of these diseases has more than doubled in the last three decades, signaling a disturbing trend that can be directly tied to environmental factors in everyday modern life…
Order Now:
Paperbook: Amazon.com | Barnes & Noble.com | IndieBound.com
eBook: AmazonKindle | Nook
---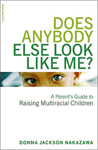 Does Anybody Else Look Like Me?
A Parent's Guide to Raising Multiracial Children
Published by Da Capo Press / paperback
March 2004
A psychologically wise guide to helping multiracial children of all ages develop confidence and a healthy understanding of their uniqueness.
Order Now:
Paperback: Amazon.com | Barnes & Noble.com | IndieBound.com
Hardcover: Amazon.com
ebook: BN Nook
---
Integrative Gastroenterology
Contributing Author, Chapter 26 "What Patients Want from Their Doctors"
Edited by Gerard Mullin MD
Weil Integrative Medicine Library