Donna Jackson Nakazawa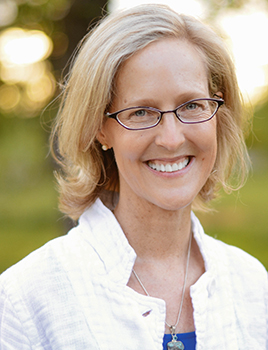 Donna Jackson Nakazawa is an award-winning science journalist interested in exploring the intersection between neuroscience, immunology, and the deepest inner workings of the human heart. Her most recent book, Childhood Disrupted: How Your Biography Becomes Your Biology, and How You Can Heal, examines the lifelong consequences—both emotional and physical—of adverse childhood experiences and offers readers suffering from chronic conditions a window to healing. Donna's other works include The Autoimmune Epidemic (Touchstone, Simon & Schuster, 2008, 2009), which investigates the causes of a growing environmental health crisis, and The Last Best Cure (Hudson Street Press / Penguin, 2013), which chronicles a year-long journey to test a variety of mind-body therapies in order to unlock the restorative powers of the brain. She is also the author of Does Anybody Else Look Like Me?: A Parent's Guide to Raising Multicultural Children (Perseus, 2003).
In addition to her work as a science journalist, Donna lectures nationwide and has keynoted numerous events, including the 2016 Johns Hopkins Conference on Trauma Informed Healing; the 2012 International Congress on Autoimmunity; the Johns Hopkins Women's Health Conference, "A Woman's Journey"; and the To Your Health Lecture Series, hosted by the 92nd Street Y in New York City. She has moderated panels for national health symposiums, including the American Association of Autoimmune Related Diseases (AARD) 2010 Summit, and lectured at medical schools nationwide. She also serves on the advisory and editorial board of the journal, Brainimmune, which advances and facilitates research to help us better understand the interconnection between neuroscience and immunology.
Donna has appeared on The Today Show, National Public Radio, and ABC News. Her work has been highlighted on the cover of Parade, as well as in Time, USA Today Weekend, Parenting, and Psychology Today. Additionally, her writing has been featured in The Washington Post, Glamour, Ladies Home Journal, and AARP Magazine. She has been a regular contributor to More and blogs for Psychology Today and Huffington Post.
She is the recipient of the 2012 AESKU award, presented to those who have made a lifetime contribution in the field of autoimmunity, and the 2010 National Health Information Award, which strives to recognize the nation's best magazine articles in health. Donna was also a finalist for the 2016 national Books for a Better Life award.
Donna has completed writing-in-residence fellowships at the Corporation of Yaddo, the MacDowell Colony, and the Virginia Center for the Creative Arts. She received her Bachelor of Arts in English and Public Policy from Duke University and is a graduate of the Radcliffe Publishing Procedures Program.
She lives with her husband, two children, and two dogs in Stevenson, Maryland.
Save
Save
Save
Save