Lectures & Appearances
Click the links below for more information on each topic.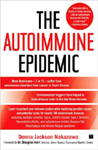 "THE AUTOIMMUNE EPIDEMIC: What You Need to Know"
Donna Jackson Nakazawa investigates the reasons behind today's alarming rise in rates of autoimmune diseases in industrialized countries around the world and lays out for audiences the mounting evidence showing how our modern lifestyles, stress levels, today's diet, and our chemical-laden environment have created a "perfect storm" — the ripest possible conditions — for today's autoimmune epidemic to take hold.
---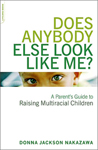 "REFRAMING RACE: Understanding the Developmental Challenges of Multiracial Children in Independent Schools"
Educators and parents face a daunting task in trying to help multiracial children come of age with a healthy racial identity. Donna Jackson Nakazawa corrects long-held myths about race and multiracial identity and leads audiences through a developmentally-based analysis of what multiracial children experience at different ages and grade levels.